EV EVSE Course Offered by AEVT
EV & EVSE MSME Development Training Course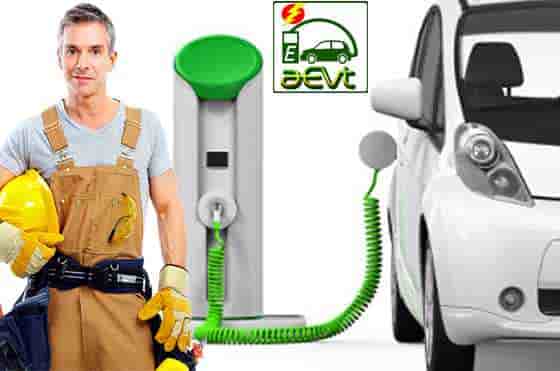 EV EVSE Business Management Course for Entrepreneurs
India to become a manufacturing hub for electric vehicles in five years. Indian EV industry to represent Rs 500 billion opportunity by 2025.
This Techno Commercial course: Throughout this training session, AEVT bridges the needs of startups so that candidate can understand the technology from basic of EV to EVSE equipment like Lithium-ion battery, Battery pack assembly process, EV Motor, Charger, charging station development and all others parts/ equipment's calculation, selection, building a Legal Foundation, Understanding Finance Basics, Business Planning and Fundraising.
Admission going on for Next week Batch
For working professionals, online class
at night 8PM to 10PM (IST)
40% discount
Rating:
EV Public Charging Station (AC/DC)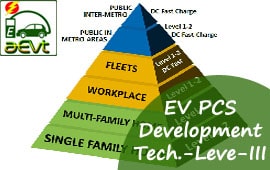 About the Course
Electric Vehicle Charging Station Design, Installation
Under Phase-II of the FAME India Scheme, Government of India (GoI) intends to support the development of EV charging infrastructure by extending capital grant to organization's for promoting the use of Electric Vehicles (EVs).
Certificate EV Charging Station Installer Training Program is a master courses that takes an Engineer, designe engineer, installer from site assessment, all the way through power-up and pinpointing. Installers who take this training will have all the information needed to efficiently and accurately assess, design and install charging stations.
EV Battery pack assembly line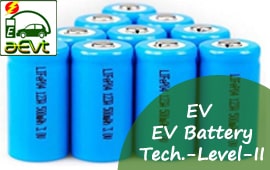 Techno Commercial Course to setup Lithium-ion battery assembly line for solar application, energy storage and EV 2W, 3W etc.
Practical training - cell sellection, cell IR testing, cell balancing, charge discharge testing, module & pack assembling, enclosure selection, all machinery selection, assembly line planning and layout drawing, costing of assembly line, working capital, investment, ROI, business projection making, different product design.
Get the knowledge of Lithium-ion cell parameters, Cell Chemistry, Cell Architecture, Thermal Management, BMS and battery pack assembly technical and commercial detail before setup assembly line.
Admission going on for Mar-2023
For working professionals, online class
at night 8PM to 10PM (IST)
40% discount
Rating:
e-Mobility Corporate Training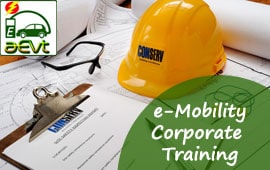 e-Mobility Corporate Training
Corporate & Industrial Training for Electric Vehicle Supply Equipment company, EV Charging Network company, EV Charger developer company, EV Communication system development company. Top Industry expert and success startup coming to share knowledge with you.
Testimonial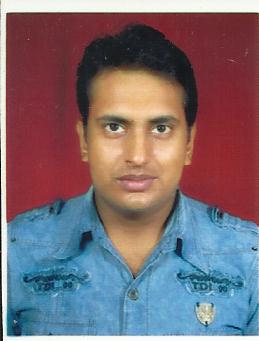 Excellent knowledge, good support from AEVT trainers team. Main things was Financial projection for startups. Excellent!
- Manish Kumar,
From Dhanbad Jharkhand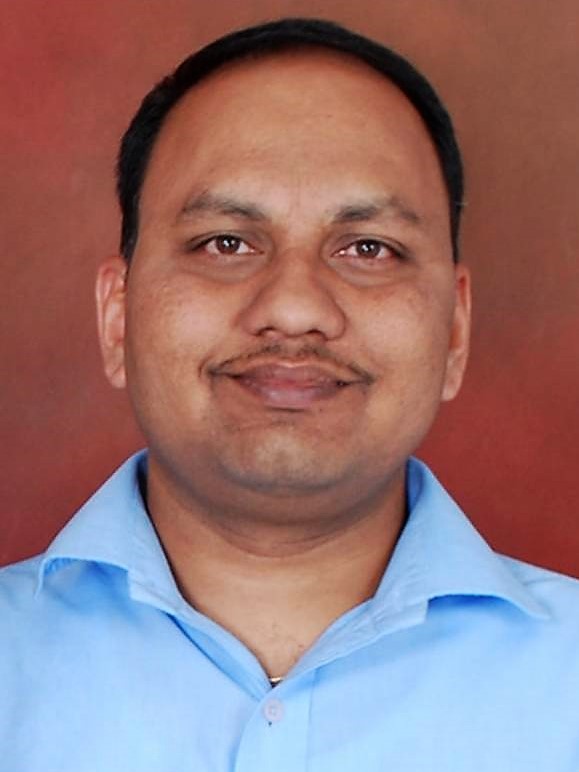 Advance Certificate EV Technology & Business Management is an eye opener to look forward for EV business. We had a very good interactive sessions and Mr. Tripati (Trainer) was very accommodative and kind enough to make sure that the doubts are covered and cleared. Pls inform us on the regular updates on ev technologies and the government initiative for new business opportunities. This will help all the ev enthusiastic team to move forward with Gate trust.
- BHUVANESHWAR B N,
Group technical Specialist at HCL technologies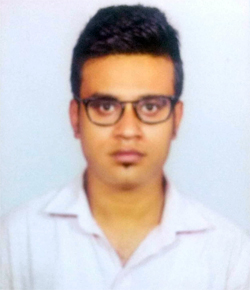 A valuable starter kit for EV industry, Yes ,mostly the entire course is very effective and motivating.
- Sauvik Dasgupta,
Business,Serveco Industrial Solutions.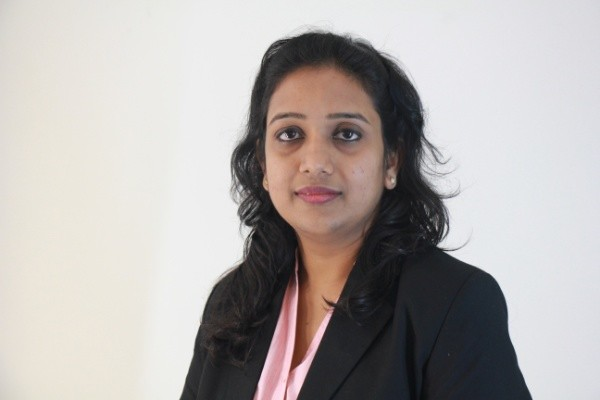 I wanted to understand EV charging stations as a requirement of my current role. After doing this course, i understand EV charging so well and i am able to take my work to next level. Very knowledgeable teacher and effective way of delivering knowledge.
- Garima Agrawal,
Manager at World Resources Institute